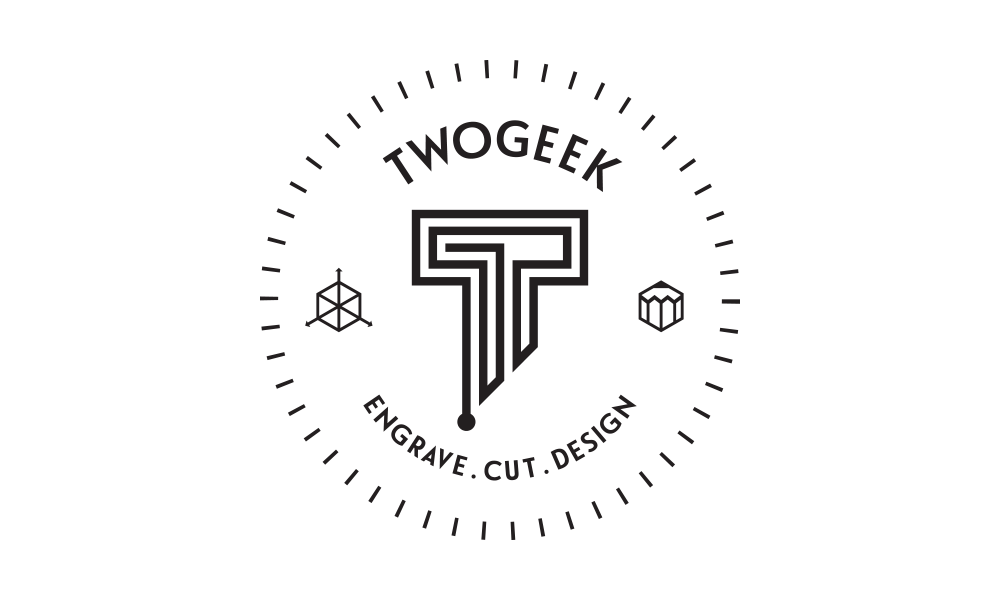 Twogeek
Laser Engraving + Cutting + Design
We are the first indie engraving company based in Singapore that provides 3-axis laser engraving services. Our services includes laser engraving, laser cutting, equipment tags and product fabrications. Drop us an email or give us a call at +65 9028 8143 (Mon - Fri, 11am - 7pm) to discuss the possibilities of your project with our services.

Visit our Facebook Page for more information and the latest updates on what we've been up to.
Our Services
Laser Engraving
We can laser engrave on a wide range of materials like Acrylic, Glass, Wood, Leather and Metal. For eg. Iphones, knives, leather wallets or even mirror.
Laser Cutting
We can laser cut Wood, Leather and Acrylic. Our materials come in various standard sizing. Talk to us so we can help you evaluate the possibilities of your design/product.
Wood & Acrylic Fabrication
We fabricate anything Wood or Acrylic, be it for industrial, production or even artistic/creative applications.
Equipment Tags
We are able to supply nameplates and equipment tags that are custom made to the required dimension & design.
Projects
All

Acrylic

AlumaMark

Aluminium

Ceramics

Glass

Gravoply

Laptop

Laser Cutting

Leather

Metals & Jewelleries

Paper

Pen

Photo

Plastics

Silicone

Stainless Steels

Stethoscopes

Stones

Watches

Wood

Others
Contact Us
Please arrange an appointment with us before making your way here as we might be out of office running errands.
address
1 Sunview Road #08-51
Singapore 627615